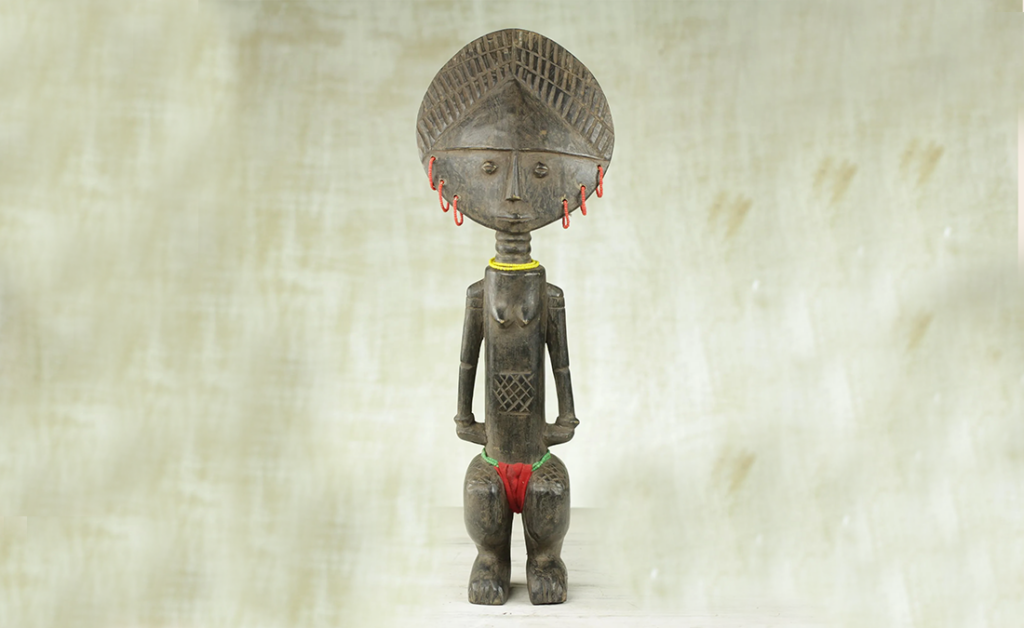 This neo-African dance production is a creative process centred on a ritual practice known as "Dipo" from Krobo land, located in eastern Ghana. It is a female rite of passage. The choreography examines its rituals, looks at its cultural meanings and also negative effects from a post-colonial, feminist perspective. It is worth taking a look at the poetics associated with this ritual practice. An attempt is made on the basis of all this to reconstruct and revise the conventional narratives of the liberation of femininity.
Diekpo – Our Rites is a choreography created especially for the Kuyum Dance Platform 2023.
Concept and Choreography: Felix Dompreh
Performers: Khadidiatou Bangoura and Luana Madikera
Dramaturgy: Christa Fliag-Isaacs
Music: Listowel Addy and Lutz Gallmeister
Photo: Winfred Korley
Duration: 20 min.