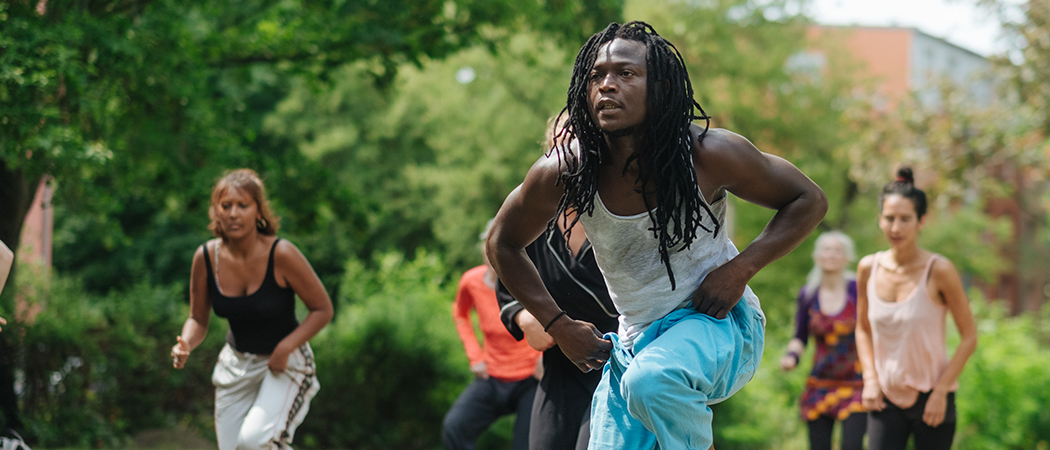 About Kuyumarts
Kuyum is a Kabie word from Togo meaning ONE or togetherness, the organization is aimed to promote intercultural collaborations and cooperation between PoC and Non-PoC artists in the field of dance as well as other art forms, and create training programs to help discover new ways, of investigating and contextualizing "Neo-African dance " through critical and reflective approach towards the development of African dance. Kuyum Arts is founded to act as a cultural bridge, connecting dissimilar cultures.
Mission:
The organization's mission is to help outline and create new narratives concerning African dance as an effective art form capable of contributing to the development of dance in the freelance scene in Berlin. The organization will make these possible by empowering the PoC and Non PoC dancers and choreographers to acquire and advance their understanding of the "Neo African Dance form" through advanced training programs, seminars, workshops and an annual dance festival in Berlin Germany.
Company's Objective
To organize and facilitate projects that provide inspiration for interdisciplinary artistic research.
To create and make available new tools and methods for choreographic construction, analysis and production.
To give critical audiences access to research projects through seminars, publications, documentaries and the work of creative learning.
To engage with the youth in training opportunities and residency that will expose them to various Neo-African dance forms and cultural expressions, through performances, workshops, research and exchange and thus create possibilities for dialogue.
Develop new and innovative ways of creating and presenting Neo-African dance forms, through a unique and exciting blend of the old, present and incorporating the spirit of both traditional and Neo-African dance philosophies to project the future of African Dance.
Professionalization of dance artists within the framework of Neo-African dance through an educational program.
Implementation of workshops, projects that can have a social impact locally on communities through art.
Click here to learn more about our team and board of advisors