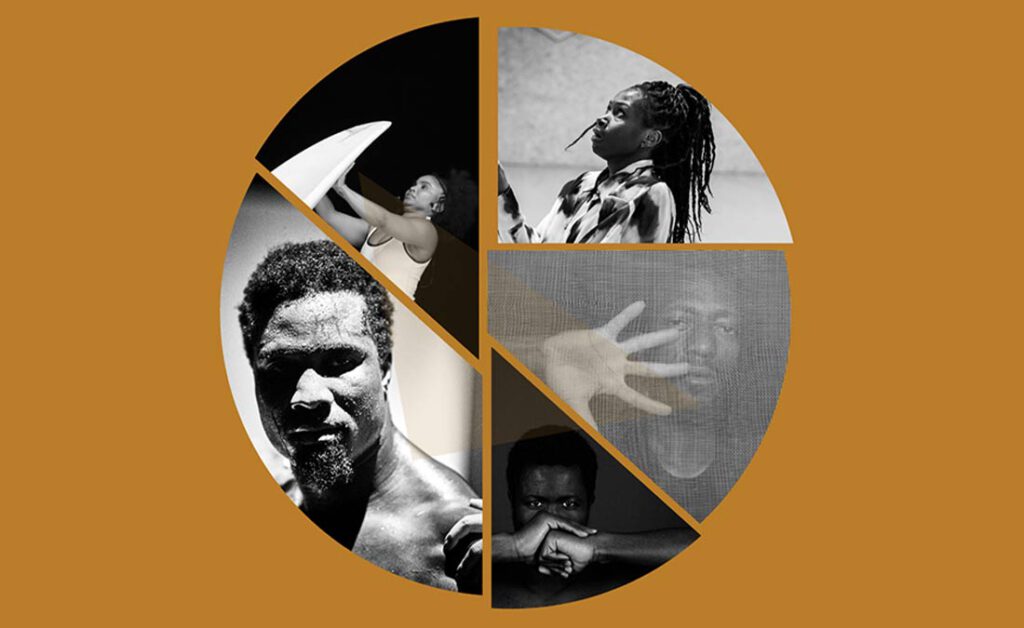 ONE or togetherness – that is what the Kabiyé word "Kuyum" means. Under this motto, five dancers from different African cultures try out new ways for a Neo-African dance: rapprochements and repulsions, strangeness and familiarity. A stimulating exchange begins!
The process of "Kuyum Kollaborativ" brings the five dancers and their dance languages, each shaped by their cultures and biographies, into one space. For four weeks they meet there – analog and digital. They all come from different African cultures and have spent a formative part of their dance development far from their birthplaces. They are all challenged to deal with their identities, their urge for freedom and, last but not least, a cultural exchange through dance. Working together, they get to know and perhaps even speak their different languages of movement, offering them to each other and overcoming boundaries.
For the finale the dancers invite the audience.
Concept : Kuyum Arts
Performer: Khadidiatou Bangoura, Ahmed Soura, Yahi Nestor Gahe, Duduzile Voigts, Meier Eden Akakpo
Duration: 45 min
Supported by Fonds Darstellende Künste with funds from the Federal Government Commissioner for Culture and the Media.